Stampin' Up Stamparatus
I am super excited to share with you this upcoming new Stampin' Up product!!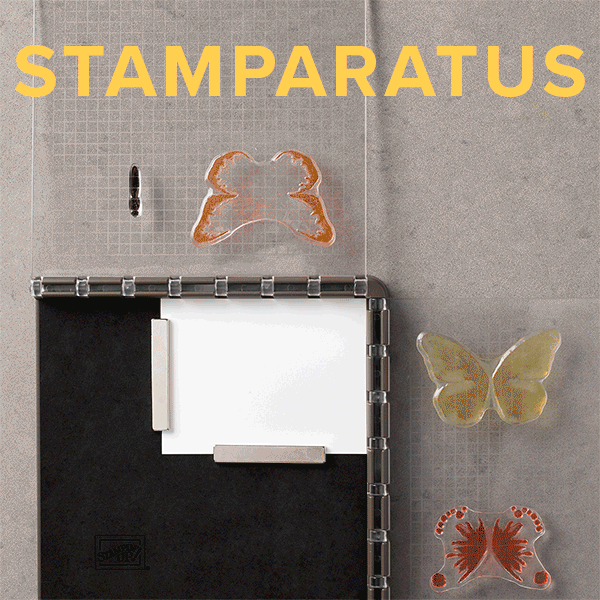 This stamp positioning tool is super awesome and better than any other similar product on the market. To see a cool demo of it's use check out this video.
Here are a few of the features of this new product.
Compatible with Stampin' Up!'s red rubber and photopolymer stamp
Foam mat to use with photopolymer stamps
Rulers and gridlines for quick measuring
2 open sides so you can stamp on larger paper
2 reversible plates: a total of 4 surfaces to work with
2 magnets to hold the paper in place
Magnet storage areas
Now that you have seen how awesome it is, I'm sure your next question is when can I get one and how much do they cost?
This awesome tool is only $49.
You can preorder yours in one of three groups. Stampin' Up is doing this product as a preorder item for the launch to avoid potential backorder issues. Once the 2018-2019 catalog launches it will be available like any normal store product.
Reservation Window        Available to ship
November 16–30, 2017                     Approx. February 1, 2018
December 5–30, 2017                       Approx. March 19, 2018
The reservation window opens at 2pm mountain time.
Once the window opens you can reserve one at my Stampin' Up store Here
Your credit card won't be charged until the Stamparatus ships. You will receive a confirmation email to confirm your reservation. When your Stamparatus arrives at the warehouse you will receive an email to complete the order and then your card will be charged and your Stamparatus will be mailed.
If you have any questions about this new process don't hesitate to ask.